The current form of mobile apps cannot be ignored. The only person who is not aware of the mobile revolution lives among stones. From news alerts to live cricket scores, there is nothing an app would miss. Shopping, amusement, food, meeting places, game zones etc. all are covered by mobile apps now. The establishment of mobile apps has definitely created a new avenue in the media and entertainment industry. As a result, media and entertainment sector has already witnessed the rapid transformation of a more focused consumer base.
We are part of an era where mobile apps have become a need of many, especially business people. According to the largest conference of the Android Developers at the Google I/O, there are around 800,000 apps which has been developed by 150,000 developers. When considering the external research analysis it has been determined that there were around 48 billion apps being downloaded.
Considering the entertainment industry, news/sports apps to gossip apps everything exists. This has become an important aspect in apps nowadays. The most valuable thing is that the increased number of followers who are interested to know information and keep themselves updated. This is the biggest reason why mobile apps are playing a very vital role in media and entertainment industry.
"The mobile device has become our communications hub, our diary, our entertainment portal, our primary source of media consumption, our wallet and our gateway to real-time information tailored to our needs. The revolution is now!"
–Nihal Mehta, Eniac Ventures
In this time of digital era, there has been a tremendous shift as each industry is moving towards mobility. Throughout the last couple of years, the entertainment and media market has radically changed and grasped mobile entertainment with a deep understanding of user behaviour.
Entertainment Apps
Entertainment apps are not limited to Customer Engagement. There is a lot of business going through. Facebook is considered as the largest social media app, you can say it is an entertainment application. Social Media Applications have captured the majority of the entertainment sector market share.

Music Apps are next in line. It is also a widely used thing. Online music apps are getting a good recognition and the number of users is also increasing rapidly.
Gaming Apps will come after that. Gaming apps will stand at the top anyway in the mobile application market. It is one of the most demanding business in the field of apps.
Live Streaming with mobile apps offers live episodes, games etc. TV shows are getting more TRP through mobile apps. Game lovers watch matches (cricket, football, baseball etc.) wherever they are on mobile phone than watching on TV.
By mobility, Movie makers are successfully creating buzz around latest releases. This helps them to maximize their box office collection.
There are Sports Apps related to soccer, cricket etc. and also News Apps. Beside this, there are many start-ups coming up with innovative ideas in the niche. Implementing those ideas into an awesome app needs a lot of skills and expertise, Apogaeis has both. Delivering such work from a team that always gives the best app is the one to choose. With Apogaeis apps, not only your app branding will improve, but also your business will elevate.
Why do you need a Mobile app for your Entertainment business?
If you are into media and entertainment business, and thinking to implement mobility in your business, read this carefully. It might help you more in supporting your decision.
"200% average growth in the number of readers of digital publishing apps during 2013 to 2016"
 -Adobe Digital Index
There are more mobile devices in the world as compared to a total number of computers and television. As the number of users surfing the internet more through their mobile devices is increasing with passing years, mobile apps are becoming more relevant & are getting more user attention. All the brands are getting more involved with mobile applications. There are number of reasons having a mobile app for your business such as;
Increase your Visibility
Enhance Social Networking Strategies
Building Client Relationship and Loyalty
Brand Reinforcement
Repeat Business
Customer Engagement
Cost Reduction
Your customers are using mobile apps all time so you want to be there.
Mobile apps can provide your users the dynamic content they are looking for at a go. Users can get information with a fingertip while moving, eating, driving, and sleeping, no matter where they are and what they are doing. Best service providers can help you transform your content into more beautiful and engaging ways to create an interactive mobile media experience.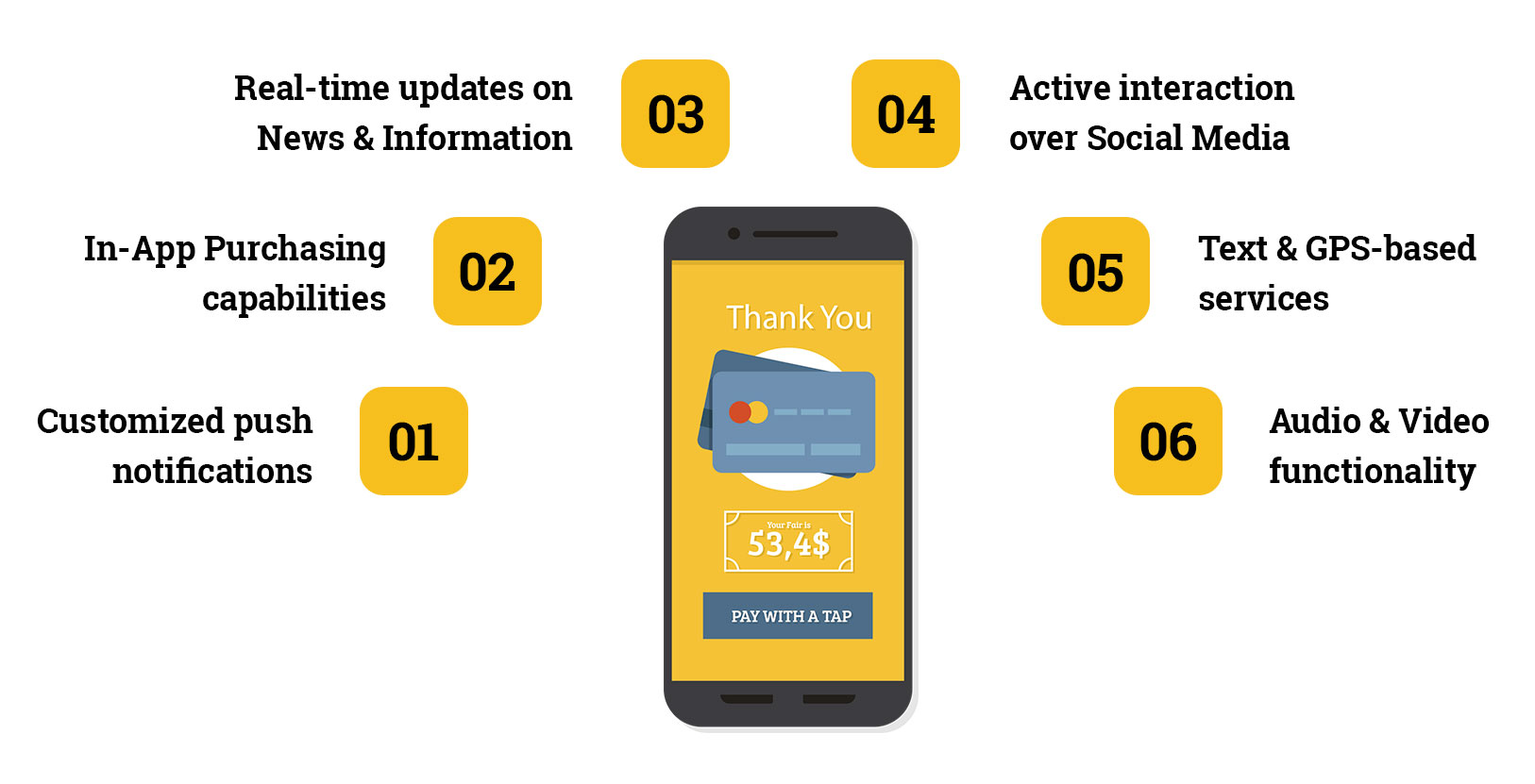 Entertainment Mobile App features that can boost your Brand Visibility
We are part of a world loaded with discouraging news and alike which make individual's life very hectic. People use entertainment as a source to get away from those difficulties of day to day life. When an entertainment service provider finds a way to deliver quality service, chances are high that they can win more customers and importantly loyal customers. With a variety of accessible sources for online entertainment, users have plenty of options to select the most valuable app.
Now take a quick look on the features which can boost your mobile app brand visibility.
Above all: Performance
Customer needs everything at their fingertip without any hassle. If the app performance is not up to the expectation and standard, someone else might be chosen above you. Slow app, buffering features, transaction delays, slow loading can be roadblocks for your business. Apps related to news, movies, games, even live videos, all need responsiveness and high performance. Apps clarity and features accountability play an important role in defining your entertainment application performance and future growth.
Independent
The app should not limit oneself to any particular mobile operating system or a web browser. The application should work consistently across devices and browsers. The resolution of your application should fit in every mobile device so as to deny any accessibility issues. This could expand the number of users for your app.
Content Flow
A constant flow of particulars like articles, blogs, tips, videos, posters etc. should come for users. Push messages can really boost the overall audience involvement for your app. Content flow is very important. Else, your app will become just another app in a device's application gallery.
Social Media Engagement
Social engagement for your app is very crucial. App notifications can be added to let your audience know what is there new for them. It can please the users to stay in as well as it can attract new users with likes, comments and shares.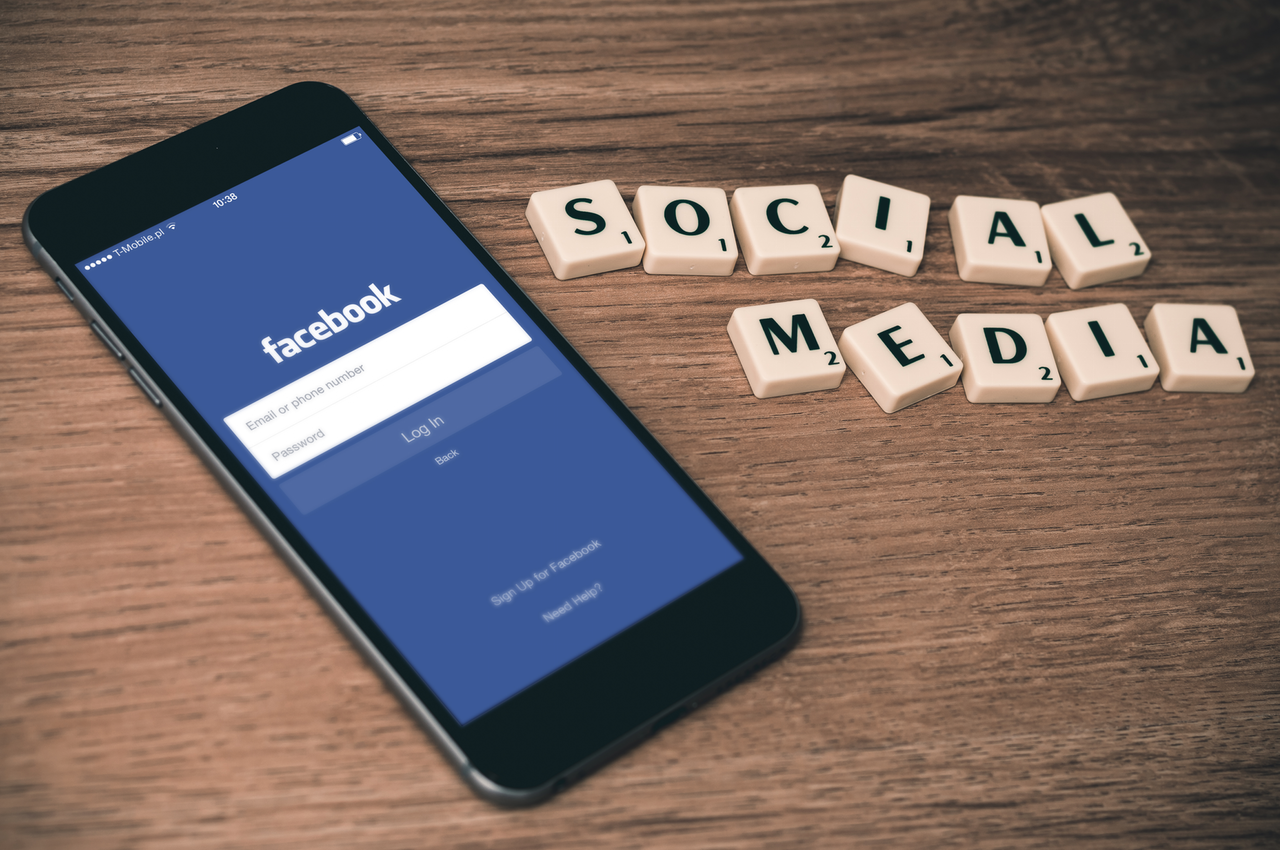 The Future
Mobility is the future of media and entertainment industry. Stronger technology offers more potential and opportunities to grow across the industries. Mobile content is very important in the case of entertainment sector. On the other hand, we can't ignore the opportunity that IoT and wearable devices are going to exhibit in the entertainment sector. Virtual reality, augmented reality are all set to make entertainment services richer and more engaging. Make sure you are on the track to keep your market share.
Conclusion
Smartphones are the best source to gather/share information for Entertainment and Media industry. Mobile apps are the most effective elements that give the right solution in a right way. With latest updates and user-friendly interfaces, mobile apps are ruling the entire industry. Starting from the news alerts to live cricket score to movies and music, mobile apps don't miss anything. With the advent of mobile apps, a new dimension has been created in the media and entertainment sector.
Apogaeis helps Media and Entertainment industry by providing user engaging apps in current trends and technologies. Apogaeis gives importance to each part of the development cycle from intuitive user experience to impeccable design to make your business app a leading way of getting entertainment. For more information please Contact us.
ALSO READ: "A Mobile App for a Smarter Business – How It can Increase your Productivity"