The world has become more connected as the Internet of Things (IoT) reach beyond the home and office to various industries and factories. In the past few years, manufacturing companies around the world have started to invest their time & money in Industrial Internet of Things (IIoT) initiatives to hasten the era of IT-driven smart manufacturing. As IIoT solutions experts provide a better frame, well-defined strategies and clear picture of your business, many manufacturers have started to evaluate, what are the future possibilities of implementing the IoT and smart manufacturing.
The global manufacturing industry is going through a huge transformation. And IoT is driving this transformation. IIoT is not only influencing manufacturing effectiveness but also identifying smarter ways to work. In the US, the number of connected industrial devices are expected to rise to nearly 180 million by 2020, while at the same time it will be double in China.
Industrial IoT can control the data from machines and transform the processes and systems of the new age manufacturing environment. Real-time operational efficiencies in manufacturing are driven by changes in manufacturing process, supply chain, robotic plants, embedded systems and connected devices. These all help in reducing risks and at the same time create innovation. If you're a manufacturer and till now ignoring IoT solutions, there is a risk falling behind your competitors and losing business which values revenue and innovation.
In this blog, we explained the ways Industrial IoT will impact the manufacturing sector. Let's check some key takeaways;
Better Maintenance
When you are into manufacturing business, one of the biggest concern is maintenance. Maintenance is always time-consuming and expensive. The evolution of Industrial IoT solutions has decreased this concern to a great extent. IoT enables product efficiency and machine running efficiency. A single breakdown in a part of a machine in production can hamper the entire production system. IIoT solutions enable manufacturers to increase insight and with the help of analytics, they can look through the data. Machines can be inspected and you can catch a breakdown much before it occurs. This will save a good amount of maintenance cost and you can also plan the expected maintenance time to make things ready.
Digitalization
Industrial IoT allows devices to connect and transfer data. In the manufacturing industry, the IoT connects assets to processes, systems, and people. This enables higher integration of operational process, higher productivity, and less error. All this combined will take manufacturing to the next level of industrial transformation. The integration of all these aspects are essential for an automated, streamlined and smart manufacturing process.
Flexibility
With the rise of IIoT and other related technology, the capacity for enterprises to install, configure and control manufacturing applications from a centralized location has become a reality. Before this only large industrial organizations with a larger budget could perform this. Now any manufacturer irrespective of size and budget can embrace this.
Operational Intelligence
Manufacturers are using latest operational intelligence to retrieve data from various systems, assets, and people to get 360 degrees view into operations, including analyzing data to find root causes to take faster and better business decisions and achieve higher operational performance.
Predictive Analytics
With the help of predictive analytics, complexity in manufacturing industry can be removed to automatically deliver business information to improve overall product quality and transform asset maintenance processes into predictive maintenance before the breakdown occurs.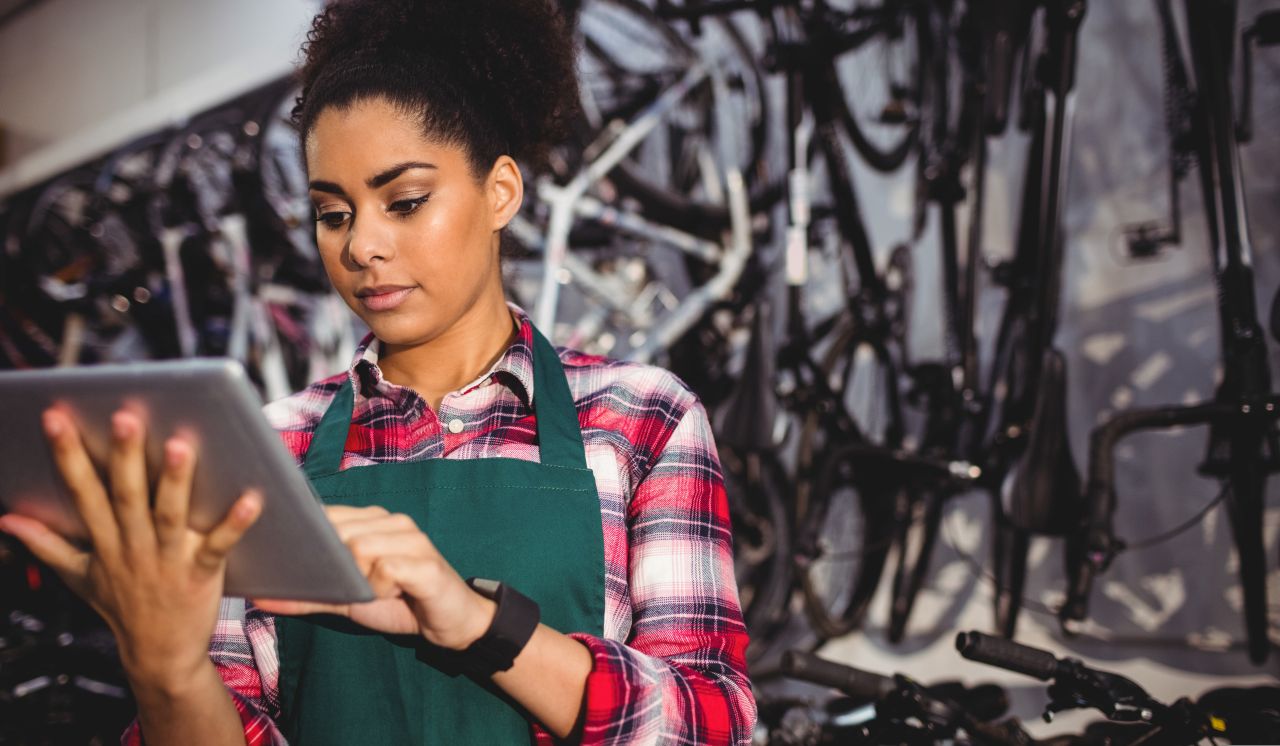 Scalability
Scalability is one of the greatest advantages of IIoT for manufacturers. Manufacturing companies have to use various software whenever they require or whenever production demand requires. There are a lot of software available in the market which can work for a particular function. Manufacturers need to understand the value proposition. Strategic IIoT demands that manufacturers take a fresh look at scalable manufacturing and apply it to the production process to optimize the overall productivity by minimizing cost.
Cost Optimization
With the increasing number of low-cost, reliable and connected sensors, automated factories will become more and more productive. Manufacturing devices and assembly lines may soon use IoT to self-diagnose and repair themselves. Manufacturing requires many perishable tools for production, these perishable tools often require replacements. With IoT, these tools will not only swap out the tooling itself, it also connects with its supplier via network and order new ones.
The result of all these will be less down time, effective asset utilization, lower total cost of ownership, more efficient workforce, more actionable performance metrics, a better final product and even greater gains in efficiency and output.
Field Service Management
Industrial IoT solutions can help companies determine which field service technician is apt for the job by considering factors like availability, skills, and location into consideration. Detailed reports of error can be acquired by the technician in real time to ensure that he reaches the factory with appropriate tools and parts.
Future IIoT Applications
The manufacturing industry is going to affect the most by the industrial IoT. In fact, the manufacturing sector will get $3.9 trillion due to the implementation of IoT. Few future IIoT applications are;
Autonomous Vehicles
Autonomous vehicles expected to be launched by end of this year. These intelligent vehicles will help to reduce the problems from the increasing driver shortage and enhance the safety of transporters. At the same time, the IIoT will serve to increase compliance with regulatory measures simultaneously, just like an electric logging device. This will decrease supply chain owes for manufacturers.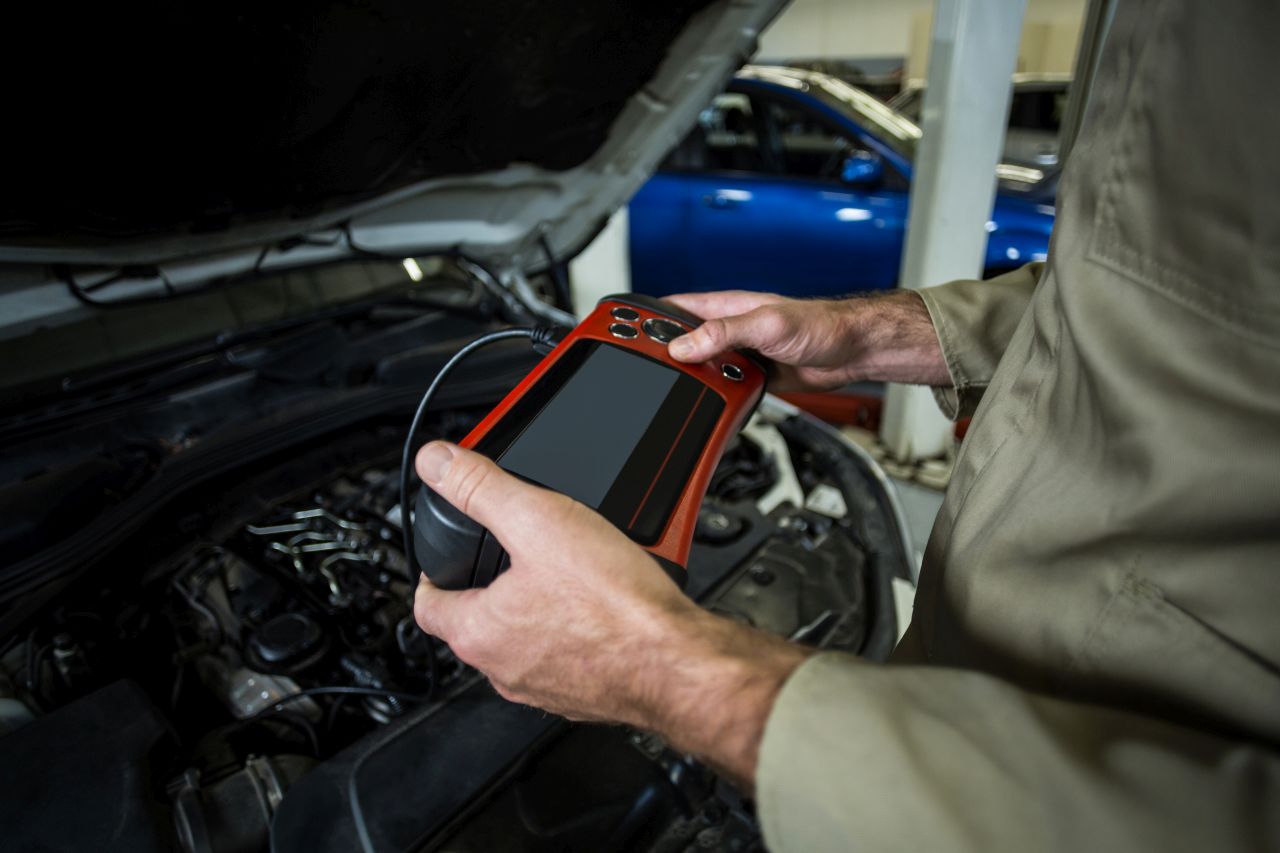 Asset Tracking
A manufacturing company's worth depends on the current level and quality of its assets. IIoT-connected devices will allow manufacturers to automatically track its assets and help them build a collaborative relationship with the vendors and partners.
Inventory Management
IIoT helps manufacturers to better manage and control inventory levels and customize orders to meet the demands of customers from real-time data to POS transactions.
Label Demand Changes in Real-Time
IIoT will enable manufacturers to recognize demand changes in real-time. This will help them to tackle sudden changes in demand. This will further assist in driving better warehouse management, asset allocation, and supply chain management system.
Single Screen Operator
You can connect assets and ERP systems to offer need-based views via augmented reality experiences or connected applications to deliver work instructions and quality capture in-context for increased operator productivity and overall product quality.
Operational Intelligence
With the help of IoT, you can now capture, combine, analyze and deliver insights from different assets, operators, and systems into a unified real-time visibility of KPIs for enhanced operational performance and robust decision making.
Manufacturing firms are always under pressure to reduce production and operational cost, to reach the customers more effectively, and to create durable products. While companies are giving much importance to technological advantages, the relevance of Internet of Things is growing rapidly.
The data generated in the world is increasing at a whopping annual rate of 40%. We are going to generate 35 zettabytes of data annually by 2020. The undiscovered potential of big data, which is currently leading data analytics will be unleashed by 2020 and the industrial IoT will have a defining role in data management from various sources.
Business leaders are expecting that by 2020, the focus will shift from capital expenditures to operational expenses. IoT will enable manufacturing companies to build and maintain loyal customer relationships, increased customer-lifetime-value, control quality standards throughout the production process and innovating future products.
Manufacturing Benefits of Industrial IoT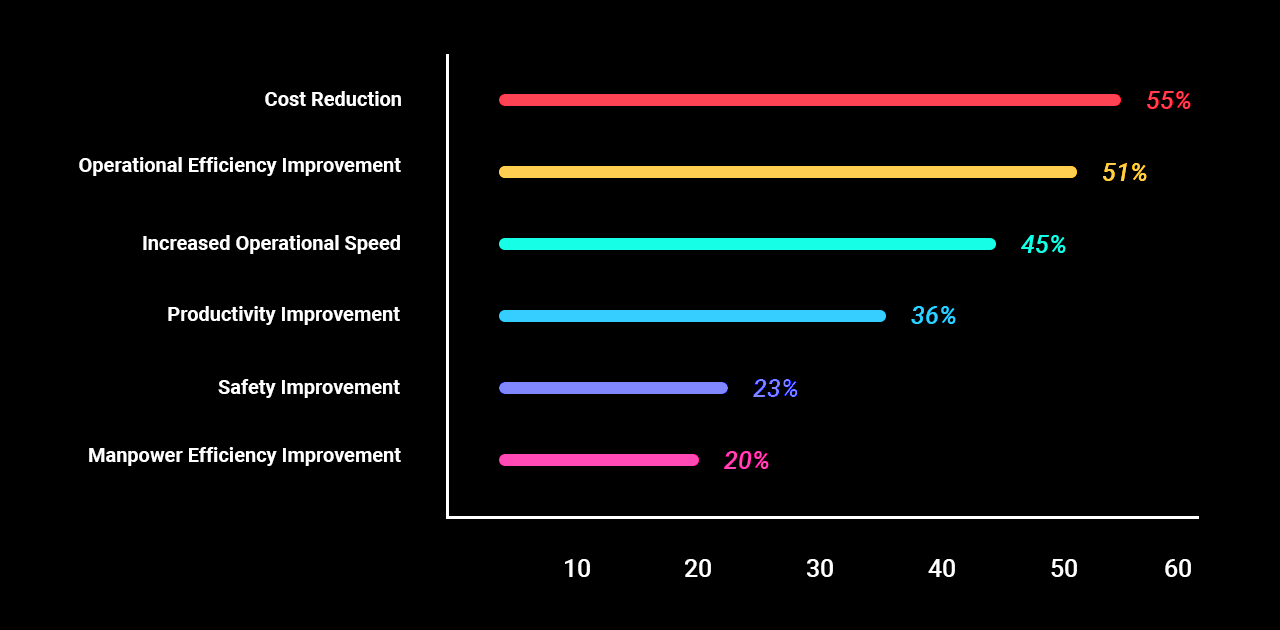 Our Take
As global market competition and industry dynamics force manufacturers to rethink their manufacturing operations, effective production process management is essential. Smart manufacturing requires IoT-driven analytics to promote asset utilization and greater efficiency. When you collect and combine data with analytics driven insights, it will allow manufacturers a level of flexibility and decision making ability which they need to deal with increasing market demand and complexity.
Industrial Internet of things has got tons of potential to make manufacturing much smarter and operate with optimal efficiency. IoT is changing the dimensions of many manufacturing businesses along with the way they operate. Manufacturers are in high need of the best solutions for tracking, monitoring and storing their supplies. Hence these automated tools such as CNC, sensors & devices create the tons of data which can be analyzed and typical use case of IoT.
So, if we analyze the overall role of IIoT in manufacturing, it helps in;
Smart layout design based on usage data.
Automated quality monitoring for raw material & final product.
Predictive analysis of machine failure & auto correction.
Intelligent device settings based on historical data.
Power management, resource management, inventory management, fleet tracking, machine maintenance and predictive analysis.
Please connect with one of Apogaeis's consultant today to avail a FREE consultation on how you can transform your manufacturing process and save up to 40% cost. Connect Here