Remember the tragic collapse of Lehman Brothers? That may be one of the most unfortunate thing happened to banking & financial industry in last decade & the effects were shown for years. It took around 5 years for banking industry to come into shape. Since then Banking industry is under constant observation of Government policies, regulators, law & public.
Banking industry is witnessing a tremendous transformation. The transformation has got the potential to add a lot to global economy. Evolution of digitalization has put great impact on banking sector. Customer demands and expectations inspired by technology are deciding factors in future banking trends.
This blog will highlight few defining banking industry oriented trends that will decide the fate of this industry & the players in the industry, in the year 2017.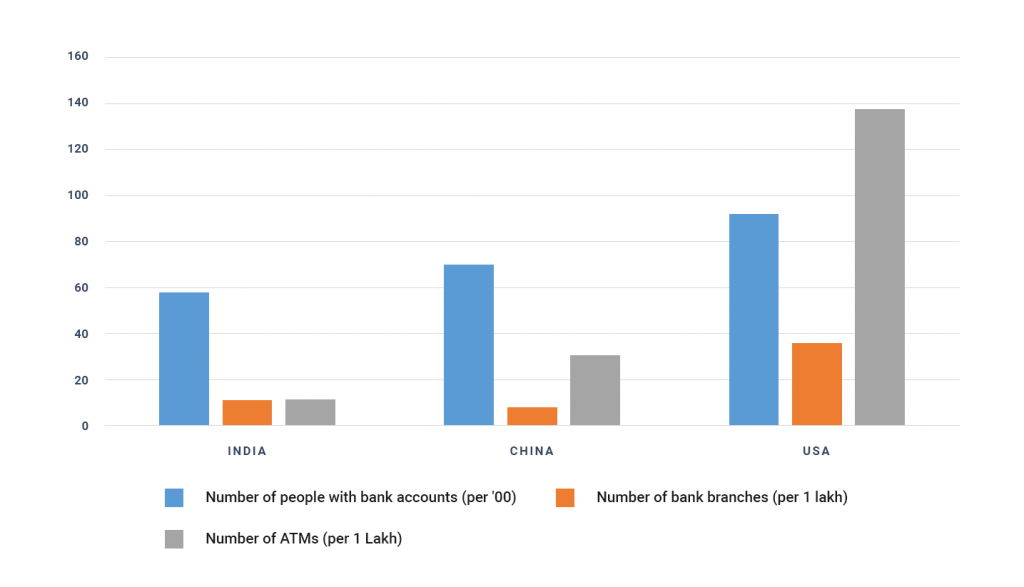 Source: Bank Branches – World Bank, ATM – Secondary Research
Online & Mobile Platforms
To give smooth service, banks are now adopting various platforms for their operations. Now banks have their separate mobile and web platforms and also solutions. Those days are gone when you have to stand in queue to do payments, deposits or even money transfers. Banks have adopted smooth, secure and also faster financial solutions for their customers. Everything is just one click away from your fingertip.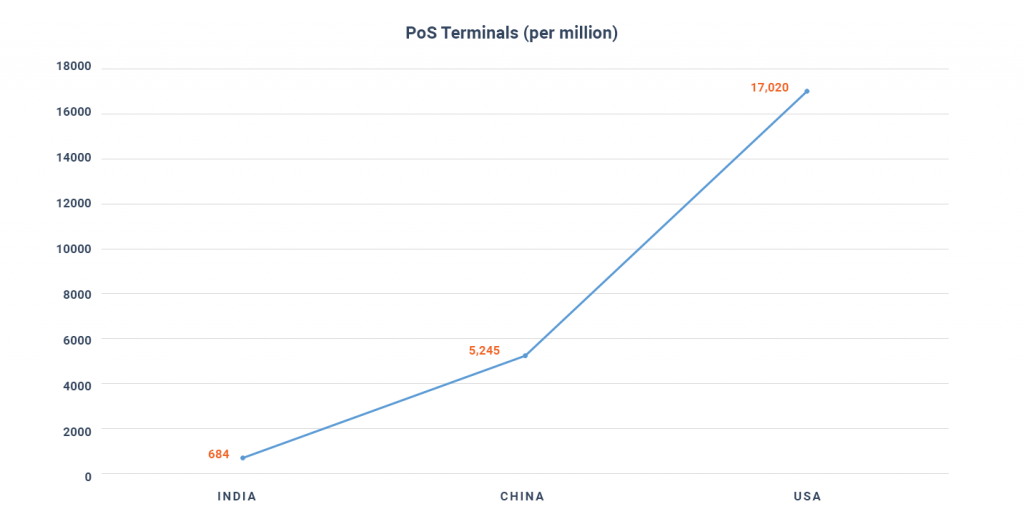 Source: PoS – CPSS – Red Book 2012, Deloitte Analysis
Mobile based banking solutions are the new revolution in this sector. Most of the leading financial service providers are using mobile platform for their regular operation and it became very customer friendly within no time. Still a lot of gap is there to be filled. Bank mobilization going to be most happening thing in 2017 and expected to reach its highest number of users.
Integrated banking solutions will be one of the most revolutionized thing to be happen in 2017, where the entire banking operations are expected to go online.
Banking has to work when & where you need it. The best advice and the best service in financial services happens in real time and is based on customer behaviour, using principles of big data, mobility, and gamification.
Brett King (CEO & Founder of Moven & Author)
Banking services will no longer limited for Retail customers
In last 5 years banks are more focused on retail customers, as they are getting more business and profit from them. After the digital evolution banks have spent millions of money as well as more resources to serve their retail customers to improve the service & retain more customers. This trend is slowly changing. Banks have started focusing on wholesale or commercial customers.
They have seen & sensed opportunities in this field. Banks like Citi bank have a commercial team working especially for commercial apps.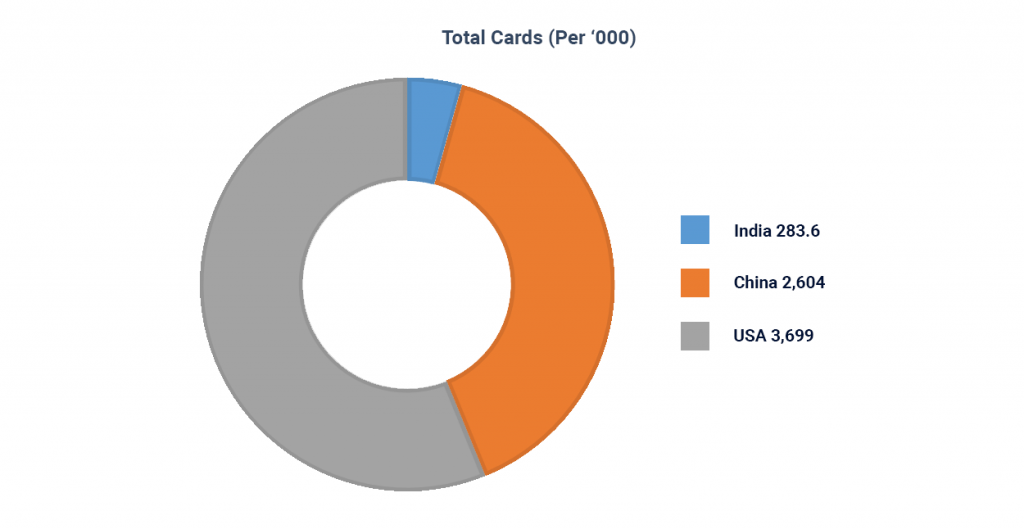 Source: Cards – CPSS – Red Book 2012, Deloitte Analysis
Social Media: The new Platform for customer Interaction
Social media has changed the way companies were communicating with their customers. It has become more than just a communication. Facebook, LinkedIn, Twitter, Instagram, YouTube are the most popular platforms people are using to communicate with their service provider. Customers are more expressive than ever before. This represents both an opportunity and a problem for banks. Any incident of customer dissatisfaction can go viral and harm the brand name within hours. One bad customer experience can highlight the same bad interaction to thousand others within no time, damaging the brand value big time.
Social media is the simplest platform to interact with the consumers directly. It helps banks to handle escalations more quickly before going viral by interacting and solving the clients' issues, but also provides an opportunity to do promotion with maximum reach. Banks can get a lot of new customers through social media with their campaigns & can engage the entire community from a single platform.
It's time for Internet-of-Things (IoT)
Banks have understood that what kind of data to capture and how to gather, process and analyse. It can change the way you work and put you at the pinnacle of success with the IoT. They are also looking to increase the skill of their business analysts, who will help them identify data that will have the greatest impact.
Internet of Things is being talked about the most in 2015. Advent of wearables, connected devices, smart meters etc. have already begun the data deluge. However, banking was not an area which was high on the impact list. But that state would be changed soon. Few of the banks have started investing heavily on IoT.
Data Analytics
The key to a bank's success depends on the relationships it is able to develop with its clients and engaging them with excellent service, which comes down to its ability to provide each client a customized solution. With transactions becoming intelligent (capturing data through cards), banks now have enormous amount of data about their clients. The challenge is to capture information out of this data. We all got call from the same bank for loans, credit cards again and again. This is because of not utilizing the data properly. In simple terms this is unorganized.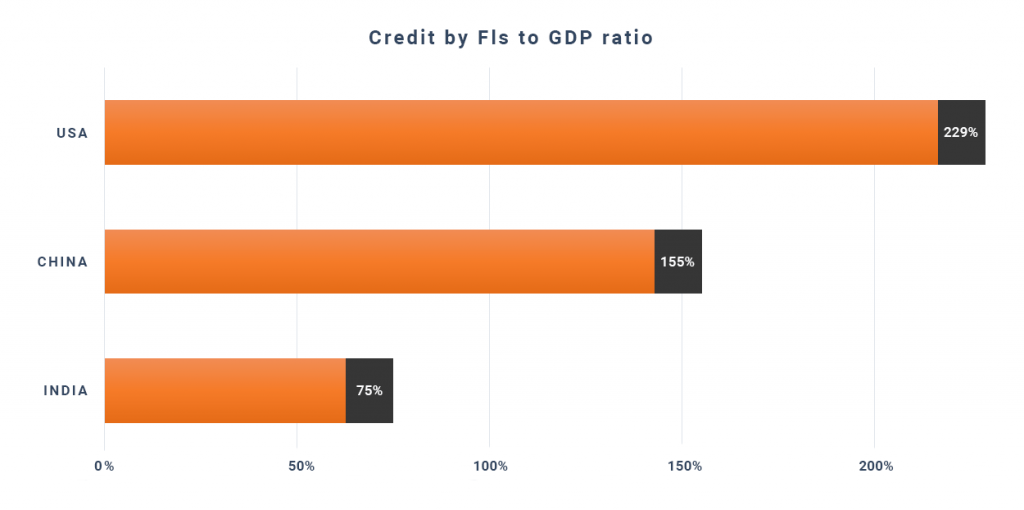 Source: Credit to GDP ratio – World Bank
Reason behind the failure of big data projects is the quality and quality of data itself. Banks have lots of data; however they lack information, which they can use. To get pure information out of these vast data, banks have started using analytics. It is for the bank to decide its problem statement first. This problem statement, which identifies some business issue, then needs to be solved using the data available with the bank. This requires the coordination of the analytical domain expert with the technologist at a level never seen before.
Long-term Disruptors
The threat of non-financial agencies and nonbanks are affecting banking industry little bit. Banks have started taking this as a serious competition. In this industry it's very difficult or we should say impossible for a new player to emerge out of nowhere as take the driving seat. Now as Govt is giving banking license to many private organizations, you can't deny the fact that anyone can be a giant in future time to come. Technology can make the difference. Whoever will scale up its operations, reach to more customers, engage customers socially, can use data as information will win the race.
The other long-term disruptors are the ones we are beginning to become more familiar in banking, such as:
Block chain
Cryptocurrencies
Cognitive computing
Collaborative economy
There are lots of interesting possibilities here. We will be releasing a point-of-view on these disruptive forces later this winter.
Cyber Security
Banking is getting bigger online and branchless. Growing online presence raises the security concern 10 times even more. Customers are using multiple devices and applications, a small loophole can result into serious information leakage.
Banks have to give a lot of attention for their customer's data security. As we are expecting the number of customers using online banking will increase in 2017, banks will keep their eye on it. Devices, applications, operating systems are changing every month. Banks have to customize their apps and put security on the backseat and timelines drive the project.
One single integrated information system which can regulate all the transactions and customers can help resolving the security concerns. Sometimes it's difficult to keep a note of each different channels.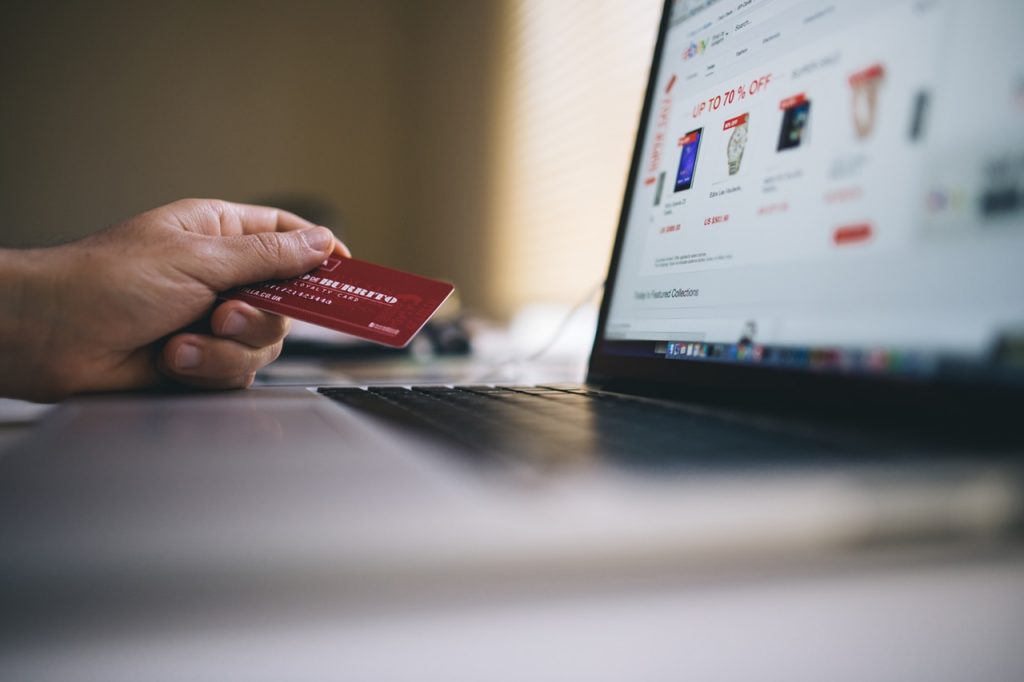 The everyday technological and analytical innovations also present opportunities to make every transaction more secure. Like using the global positioning system to identify where the transaction started, pattern based transaction passwords and even the use of biometrics in identifying the consumers.
If you want to stay in the league, you have to adapt the change. Banks have already realized and understood this, and started innovating opportunities by utilizing technologies. There are many more technological innovations taking place in the banking space at this point of time which are highly expected to come into lime light in 2017.
Apogaeis is continuously providing the banking solutions to its esteem clients. Banking Analytics, Security solutions and Banking Applications are few of our offerings, which helped our clients to smoothen their entire operations, control and manage their entire customer base. In this blog we only highlighted few of the trends which will buzz in 2017, but there are much more. We will highlight few others, in our future blogs.
If you have any queries related to this blog, or if you want to know more on how to achieve a hassle free banking operations, you can write to us. Connect Here