In this era of competitive business, all the industries need prominent strategies to earn a competitive advantage. Technology plays a vital role in providing industries with the much needed edge by making their complex business operations more effective and smooth. Mobile Applications are the latest technological innovation which has revolutionized the business models as various industries are opting for this to acquire a maximum number of benefits. The mobile app market is growing faster than a beanstalk.
Companies are looking to lift their brand name and revenue graph with effective use of a business mobile app. Besides this industries are gaining benefits from a mobile app such as enhanced visibility, effective customer support, and easy communication. Most of the businesses have started developing a mobile app to boost their core business activities and increase sales.
A number of mobile app development companies in the market has boomed, businesses have a lot of options to choose the best suited app for their business requirements. Application developers are using various mobile app development technologies such as JAVA, Objective C, Swift, Groovy, XML, and more to develop highly interactive business apps.

Research shows 90% of the organizations had increased their mobile app investments in 2016. Gartner says by 2017, the demand for business apps will increase 5 times more than the overall capacity of the app developers.
Irrespective of the size of the business whether it's a small, medium or large scale company, you need to promote your business so that users can easily get all required information about you and your offerings. There is no doubt that mobile apps are changing the relations between users and service providers. Consumers are happy to find a convenient way to access all the information. Similarly, a service provider finds it equally useful to interact with its customers.
In short, mobile technology is the best possible medium to penetrate a new market. Apps can provide more sales and also improved customer engagement. If you're still thinking to develop an app, it's time to implement your plan. From social media apps like Facebook, WhatsApp to job search apps LinkedIn, From Blogging apps like Medium to cab service providers Uber. Different industries gained a tremendous amount of advantages by using mobile applications to connect their global audience with an aim to promote their business and capture market share.
Here's how mobile apps are adding value to various industries
Different industries across the globe are finding ways to position their brand and enhance profitability with the effective use of mobile apps. Currently, mobile application development has completely transformed the market and taken the way business operates to a new level. With the increasing development of robust mobile applications, there are lots of companies that are trying to up the originality proportion to the mobile development.
At present, there are a number of industries that are taking advantage from mobile application but here we are writing down few of the top industries which are hugely benefited by the use of mobile apps, so let's have a look at those industries:
IT Industry
To attract other industries towards latest technologies, IT industry needs to show their innovation & technological advantages to their customers first. Most of the software companies are perfectly showing how they can change the landscape of business world with unique mobile applications. IT companies use business apps to present their portfolio as well as their work related to various industries. Whether you are providing IT solutions to your customers or want to power industries with new ideas, a robust mobile application helps you to deliver the best quality services.
Education Industry
Mobility has made learning convenient and affordable in the current age. E-learning is one of the most popular educational trends since past few years. The Mobile app enhances the interest of learners in learning and understanding content quickly. Various universities, colleges, schools are using mobile apps to increase the quality of education. A higher degree of efficiency can be achieved with the help of mobile technology. Apps are helpful in improving the collaboration between the students and the teachers.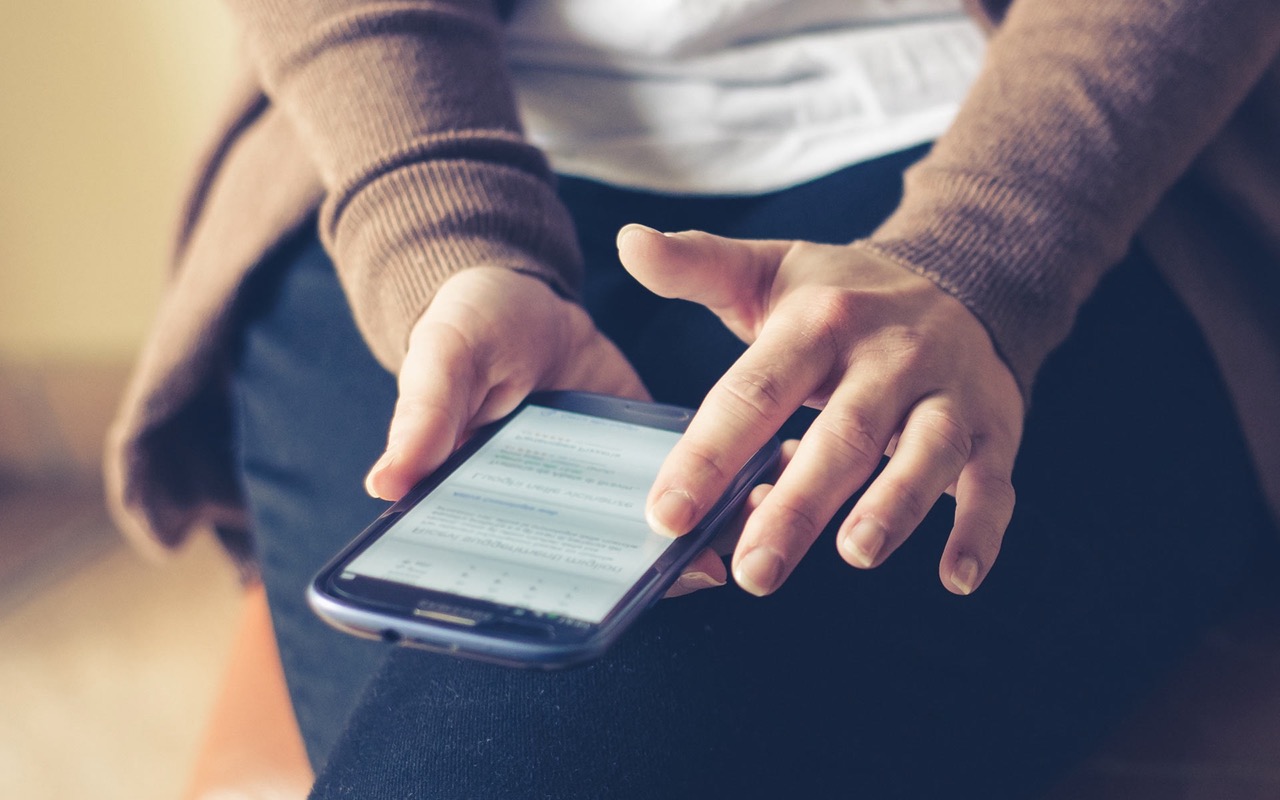 Students are allowed to access learning modules and notes from anywhere at any time. Video learning and other customized software of this are also getting popular. Mobility has certainly reduced the constraint of distance between education provider & learner. It is through technology that distances can be bridged and education can be brought to the student's doorstep. Educational apps are there to personalize education and increase the reach of learning irrespective of geographical boundaries. Apps are also helpful in managing the overall operation of the educational system.
Mobile apps, mobile technology, and the infrastructure to allow this learning to progress also spills over into related areas of education such as Infrastructure development, teacher training & development, technical support, content development, developing curriculum, academic administration, and more.
In short, there's a mobile ecosystem and the next app you build could be anywhere in this ever expanding ecosystem.
READ MORE : "How Technology is Changing Education? The Journey from Whiteboard to Keyboard"
Healthcare Industry
There are total 100000+ healthcare and fitness applications available for both mobile & tablets. It's been estimated that the global healthcare mobile app market will reach USD 26 billion by 2017. More than 20% of the smartphone users have at least one healthcare app on their mobile. (In between age group of 18-29). This number will touch 50% by the end of 2018. 40% doctors believe that mobile apps can reduce patient clinic visits significantly. More than 30% doctors are using mobile applications to reach their patients. These numbers above are more than enough to indicate the impact healthcare mobile applications have in the industry. Mobile applications are helping both service providers as well as patients. Mobility enhances medical facility, reduce complexity and quick service.
From getting E- Health reports to fixing appointments to checking drug interactions, both hospital and patients have already used mobile apps on a regular basis.
READ MORE : "Mobile Applications: Taking Healthcare Industry by Storm"
Retail Industry
The retail industry is a huge sector with various complexities. Mobile app developers can build innovative and interactive mobile apps which can change the entire landscape of retail business to offer better customer service and operation. Business apps help retailers to show all the information related to their products with a 360 degree view. Few of the retailers are using IoT mobile apps and integrate augmented reality technology to provide extremely high level of customer service. Mobile applications help retail industry to engage their customers more closing and build a community within their mobile app. With mobility solutions, one can create loyalty programs and retail many of their customers.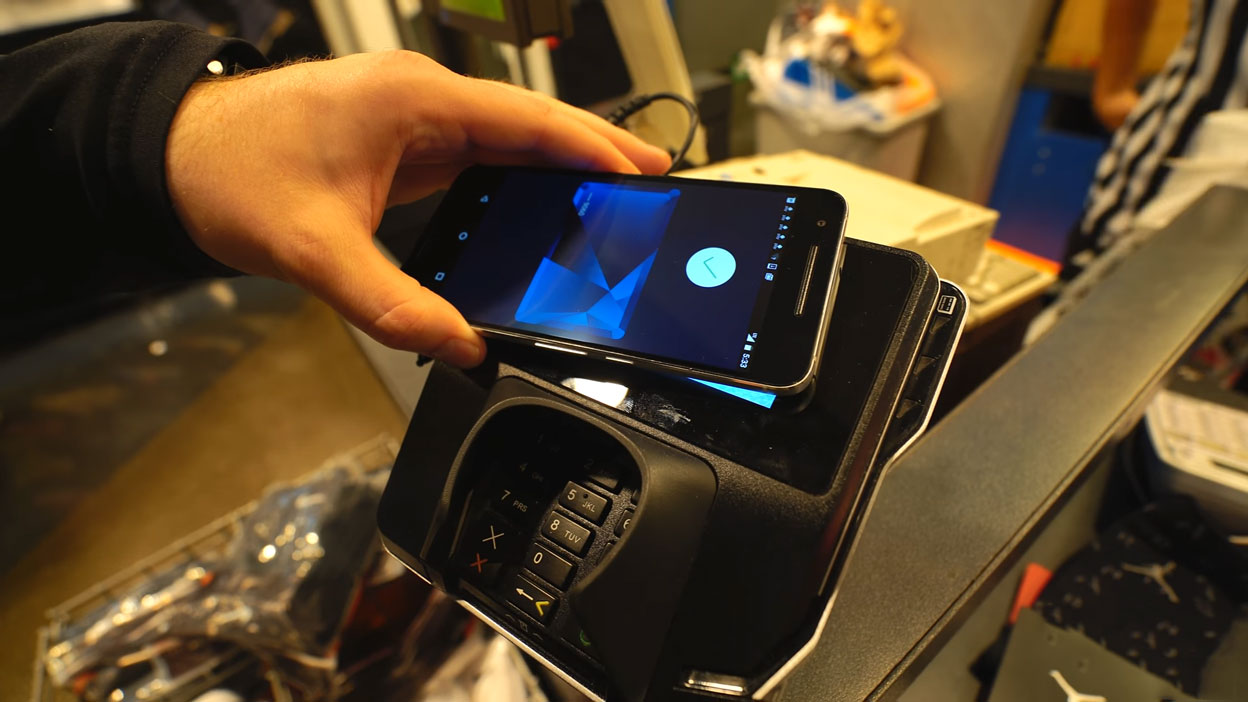 Retail mobile apps provide several unique features to give retailers opportunities to reach out target customers, promote products, create a brand image and ultimately increase sales. Retail business owners are understanding the importance of mobile applications for their business & they are including it into their business strategy for future growth.
Imagine two scenarios: Going to your store, spending hours in picking up things OR Relaxing on a sofa at home, ordering whatever required through your app and getting that at the doorstep. Life can't be easier for a buyer. Mobile app is a necessity for small business or big giant growth. If you want to keep in the race, join the fad. Provide your customers not just a product. Surprise them with a pleasant shopping journey.
READ MORE : "How can a Mobile App help your Retail Store to Succeed? "
Games & Entertainment Industry
Gaming apps are among the top most category of mobile app holding approximately 17 billion revenue on the global level. Experts are expecting the number to touch 44 billion by the end of 2018. These are some highly engaging apps with complete entertainment. Targeting all the age groups gaming & entertainment apps are ruling mobile application industry. The entertainment industry is using mobile app very effectively to promote movies, videos, songs etc. before release. Music apps are one of the top most downloaded apps all over the world.
Smartphones are the best source to gather/share information for Entertainment and Media industry. Mobile apps are the most effective elements that give the right solution in a right way. With latest updates and user-friendly interfaces, mobile apps are ruling the entire industry. Starting from the news alerts to live cricket score to movies and music, mobile apps don't miss anything. With the advent of mobile apps, a new dimension has been created in the media and entertainment sector.
READ MORE : "How Mobile Applications Are Revolutionizing the Media and Entertainment Industry"
Travel & Tourism
After gaming & entertainment apps, may be travel & tourism apps hold next position in global mobile app use. Many tourism companies are using mobile app technology in order to enhance growth and brand image for their business. After understanding the key advantages of a mobile app, the travel industry is effectively using technology & enjoying its unmatched results.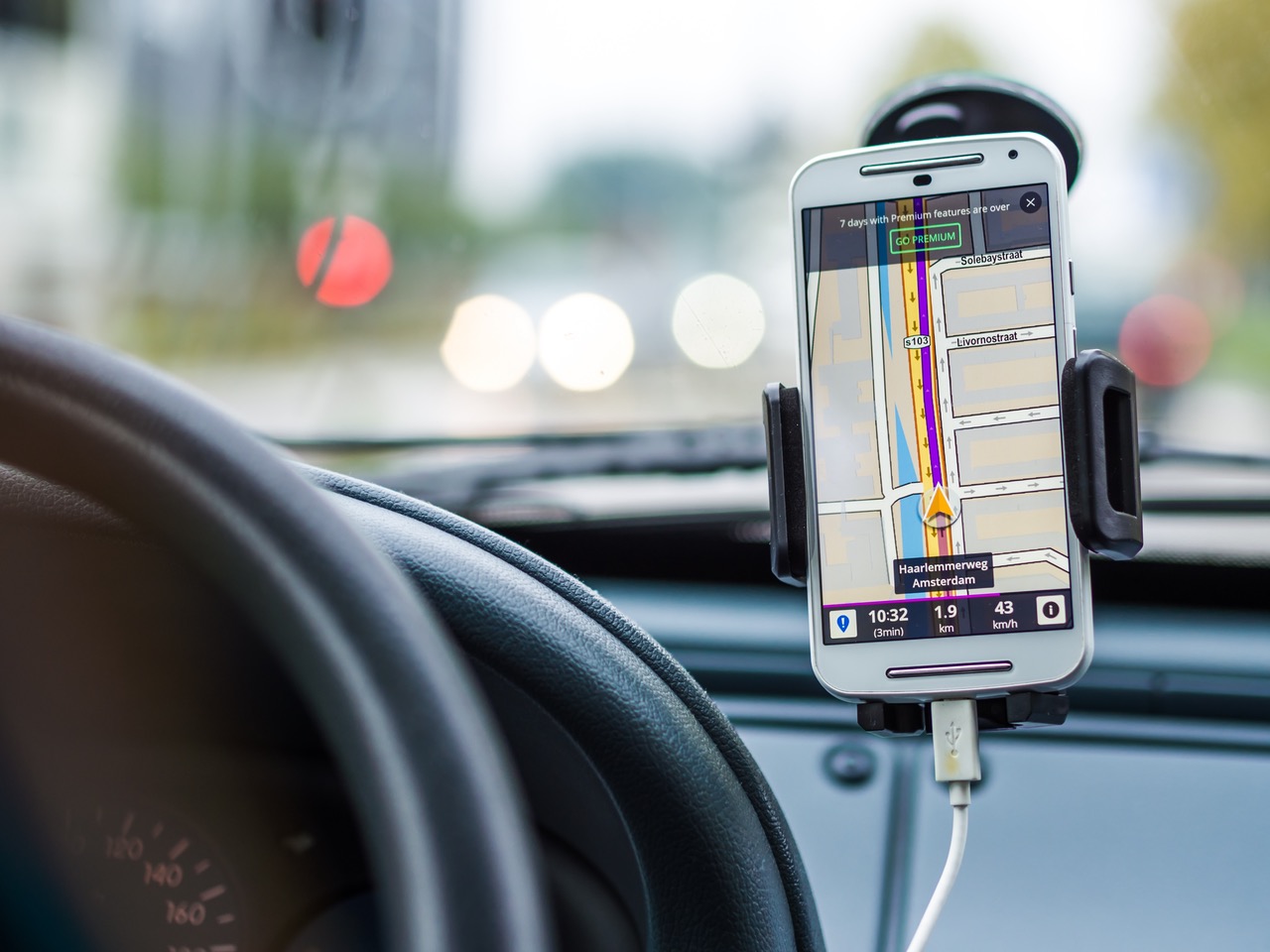 Travelers are using mobile apps to plan their trips in a cost savvy way. Many useful features like weather forecast, map features, hotels, restaurants, shopping places can help a traveller. From finding a homestay to booking tickets, nowadays travel apps comprises all advanced features in order to serve customers quick.
Telecommunication
The world is witnessing an astonishing revolution in the telecommunication industry and the industry is set to change the way people are communicating in coming few years. Telecom companies are using latest technologies to give an excellent customer service as well as to achieve the best market share. As mobile service revenue is set to touch $1.1 trillion by 2019, telecom service providers are constantly in search of ways to increase productivity & smooth service delivery.
Enterprise Mobile Application is not a mystery for telecom service providers, but they are yet to discover some of the amazing advantages like Excellent customer service, increased reach, brand visibility, proper monitoring, customer engagement & relation are some of the best aspects of enterprise mobile applications.
Mobile applications are providing more power to telecom sector by the integration of service gallery, videos, and music section, shopping options, special offers, billing information, payment options, customer support and much more.
READ MORE : "How Mobile Enterprise Applications are helping Telecommunication Industry"
Online Shopping Industry
There are plenty of brands worldwide and regularly they are launching a new collection of clothes, shoes, accessories, hand-bags, and more. Many brands started providing their customers a mobile fashion application through which they can get up-to-date information about their latest product line. It can also help brands to send latest tips to their regular customers and can boost their sales.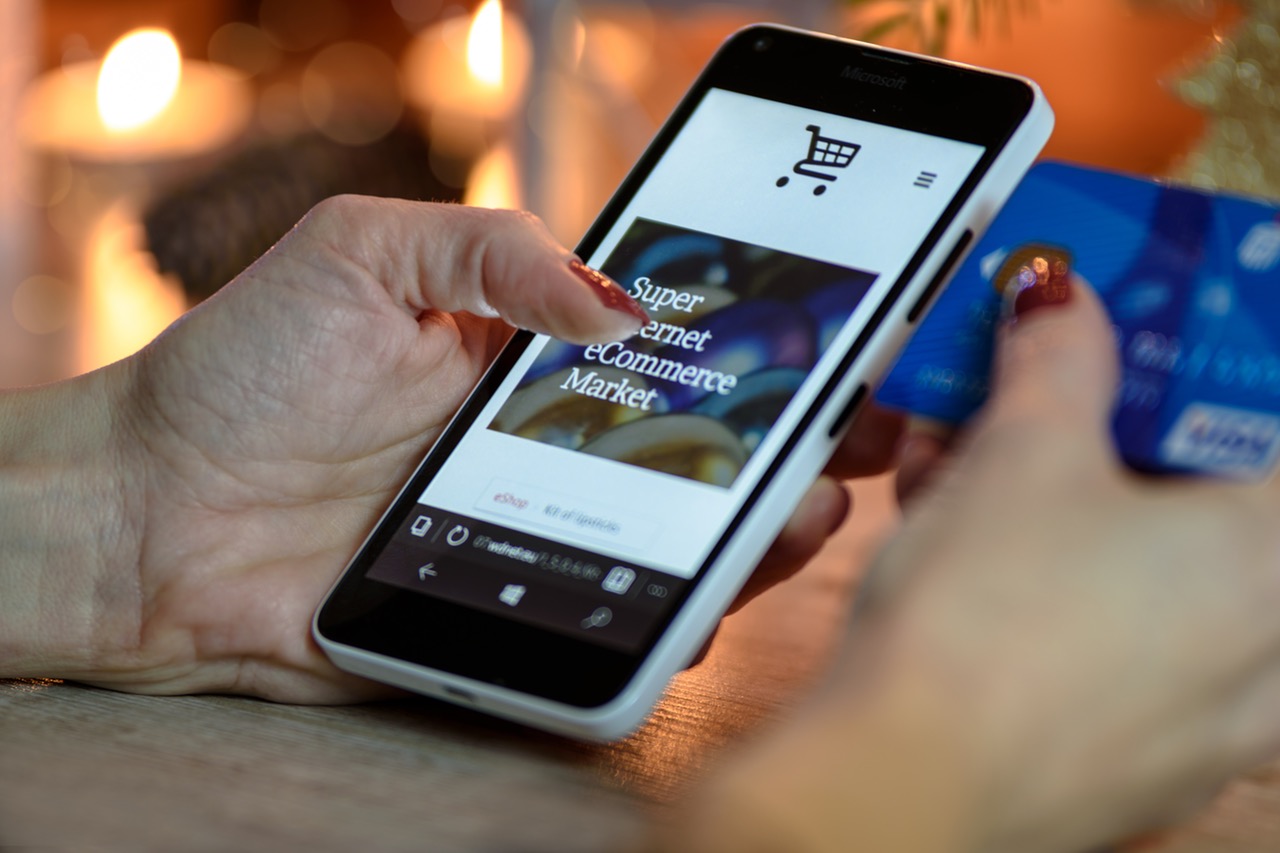 With the innovation of augmented reality, online shopping is going into a new era. When shopping for home furniture, a mobile app can show you how your furniture will look like. The amazing 3D graphics are now available in to make your online shopping experience an excellent one.
Manufacturing Industry
The manufacturing industry has recently started using mobility solutions that enable the manufacturers to increase their efficiency & quality as there is a need of enhancement in the business process. The application of mobile technology in the manufacturing processes is transforming the industry as mobility is playing an important game-changing role. This major adoption is gradually reshaping the landscape by making it agile, efficient & cost effective. According to a survey on 3300, IT professionals in manufacturing sector showed, 70% believed mobility as the key to converting downtime into productive time, recovering a daily average of 40 minutes per employee.
The manufacturing companies worldwide are always under the hammer to increase productivity & quality, at a reduced cost. To achieve competitive market share, it is essential for manufacturers to match up to the expectations of the customers & business partners. This needs a strategic & innovative technological initiation to become more agile and competitive. An application can provide all these.
READ MORE : "How Enterprise Mobility Solutions Are Driving Productivity in Manufacturing Companies"
Summary
Mobile applications have transformed the way employees do their jobs in various industries. Even slow adopters in manufacturing & public sector have joined the party. Tech savvy doctors and hospitals are using mobile technology. Highly regulated financial firms love enterprise mobility. Retailers are following the trend and getting the best out of it. Even less funded educational institutes are putting their hands on mobile devices and apps. Mobile apps changed the way online shopping industry works and also mobile apps are the first choice technology for travel & entertainment industry.
Hope you understood the importance and various benefits of a mobile app for any business irrespective of their industry and size. So, how are you planning to kick start your enterprise app? Either you build it by yourself by hiring industry experts or you can outsource it to specialists who has already build best mobile applications. Either way, you plan, a mobile app is going to be a standard component of any business in the future.
Apogaeis, is a world class mobile application development company. Our team of android and iOS mobile application developers developed a lot of innovative and user centric mobile applications for all kind of industries and businesses. We create long term value for our clients by identifying both risk and opportunities in the market. Feel free to talk to our consultant, do not hesitate to as for quotation, it is FREE. We will give your idea a mobile touch. Contact Us now and share your idea.