If you can remember almost a decade back few social media platforms started as a medium for students to communicate and exchange information. A decade after today, social media has changed the face of the world. It has taken each and every industry by storm and transformed every kind of interaction. This includes how we run a business. With each passing year, social media platforms are introducing unbelievable features, which are working towards developing a better future. Especially in business, there are certain areas where the role of social media is undeniable, and if any of you haven't included social media in your marketing plan yet, you could face significant disadvantage.
You can analyze the increasing importance of social media in business from this; 72% of the opinion seekers ages 25 to 34 look to social media for reviews and recommendations while purchasing anything. As a service provider, you can't ignore how social media can influence your target audience and can impact your sales.

Social media platforms like Facebook, Twitter, LinkedIn, Instagram, Google +, Pinterest, YouTube, Tumblr, Flickr, Reddit, Snapchat, WhatsApp, Quora, Viber etc. makes it easy to interact and build a community of your customers where you can engage them with quality content and these platforms also allow you to showcase your products. If someone's friend likes a product or service, they believe that too. Business conversations are taking place in social media platforms and actually it became easy. The key for service providers is to get into those conversations early with a presence that conveys accessibility and credibility.
We don't have a choice on whether we DO social media, the question is how well we DO it
Erik Qualman
If you're wondering how social media can benefit your business, look no further, you're at the right place. We've outlined few key points below in this blog.
Get Valuable Business, Industry & Customer Insights
Believe it or not, social media generates the maximum amount of data about your industry and customers in real time. Every day there are over 500 million Tweets, 4.5 billion likes on Facebook, and 95 million photos and videos uploaded to Instagram. Business leaders are spending almost 2 to 3 hours in a day in LinkedIn. Behind these tremendous numbers, there is a huge amount of information, information about your industry trends, customer preferences, and insights.
You can gather, store, and use all these valuable insights through daily active social media engagement and social listening. You can utilize this information to make robust business decisions. You can even use various to gather all your social media platform information with a single click. Real-time reports can be generated & marketing strategies can be formulated using these data.
Brand Promotion at its Best
As we already told your target customers are spending a lot of time online, they search various things in search engines. Social media marketing is one of the best approaches for SEO. It helps your business to achieve search engine rankings, which in turn helps customers find you online. So, it is very important for any business to place their brand properly in all online channels. The first thing customers will do is the browse your social media channels. Building your brand over social media allows you to access millions of people at a very minimal cost and lesser time. It can double your brand awareness and enhance brand positioning. Conversion rates will grow massively. You can check various online tools and resources to understand more on how to use social media to your advantage when it comes to branding and marketing.
Ahead of Competition
You will hardly get any business today, who are not using social media accounts for marketing. So does your competitors. You need to keep a close eye on your competitor's social media strategies and how they are communicating with their customers. After that, you need to ensure that you are keeping up with the digital marketing strategies which are being implemented.
More and more small businesses are capitalizing on social media benefits and spending more than half of their marketing budget here. If you want to increase the online traffic to your website and increase sales, you need to stay ahead of your competitors while formulating your social media strategies and while providing your end customers best solutions.
Targeted Ads
Social media ads are one of the most effective and proven methods for brand promotion and lead generation since last few years. This is a less expensive way to promote your business and showcase your content. You can also target very specific group of audience to maximize the chances of conversion. For example, if you are running a campaign on Facebook, you can segment by location, gender, age group, profession, job title and the list goes on.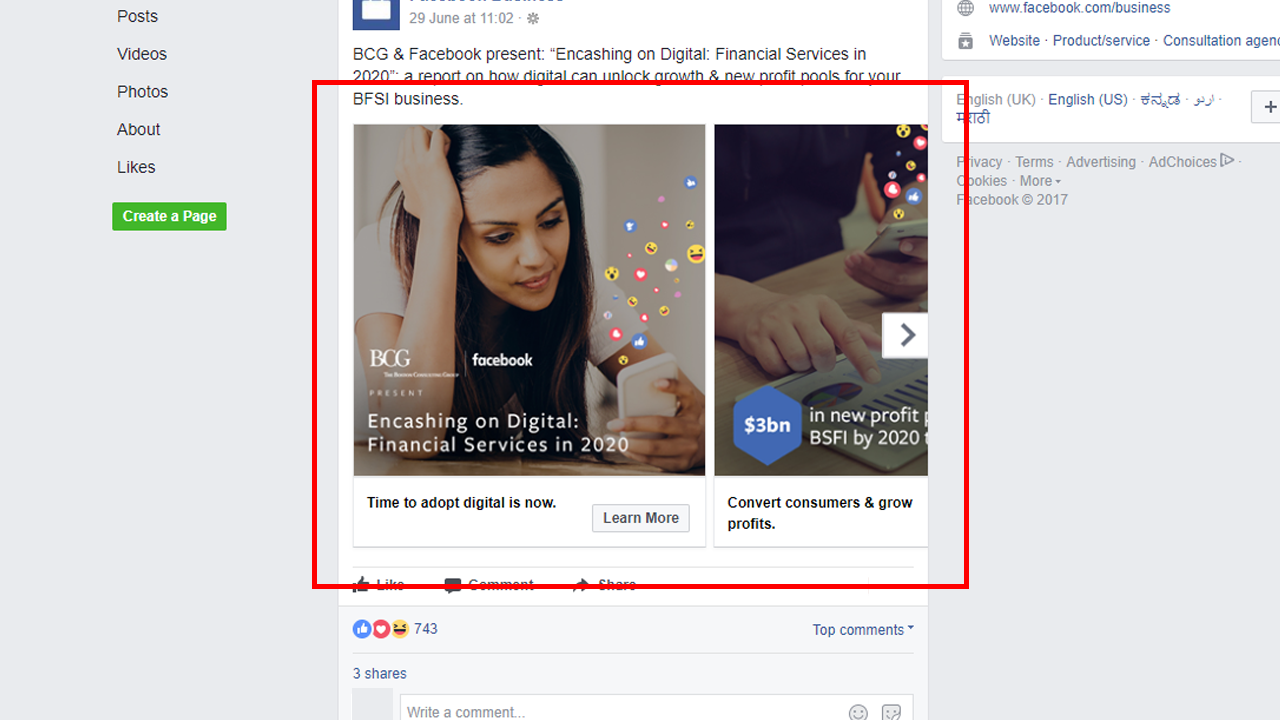 Even you have options like interests, behaviors, and connections. Just imagine the quality of your reach. You can track and analyze the performance of your social media ads in real time also. A social media ad can give you a huge number of followers, potential customers, and even referrals which you can never get through traditional methods of marketing in lesser time.
Social media for Human Resources
While it may surprise many people, but social media will play a huge role in fulfilling human resource requirements in coming years. Most of the professionals and even companies are using social media when they're looking for jobs. LinkedIn is leading the social media platforms when it comes to quality manpower planning and management. Companies are using their LinkedIn profiles to post jobs and check potential employees. They can visit their potential employee's profile and check all necessary information like expertise, skills, recommendations, educational qualification, certifications etc. Even current employees of an organization use Twitter, Facebook to share new positions. This is a great and convenient way to recruit. The most talented pool of candidates are very active in all these social media platforms and without social media, you could be missing out on some really serious talent. The business of all sizes is using social media extensively to support their human resource needs.
ALSO READ : "19 Top Marketing Tips for your Start-up"
Find the best Influencers
All the industries have key influencers. People who are trend makers. Whatever they share online, that became the latest trend and it sells. So, by using social media you can identify them and can try to connect with them. Getting on their radar will greatly impact your marketing message and enhance your brand image. Target bloggers, who write blogs related to your industry and service offers, and who have a large number of followers, can take your brand to the next level overnight by a single mention in their content. They have readers who could reach you directly. Engage with these online influencers by sharing content relevant to their favor.
Increase Website Traffic & Share Content Faster
You can increase your website traffic dramatically with the use of social media platforms. Social media not only help you direct visitors to your website but also it helps you get higher search engine ranking by more number of shares. You can integrate your website link in your social media pages or even you can put a link in your social media post content, which must be relevant.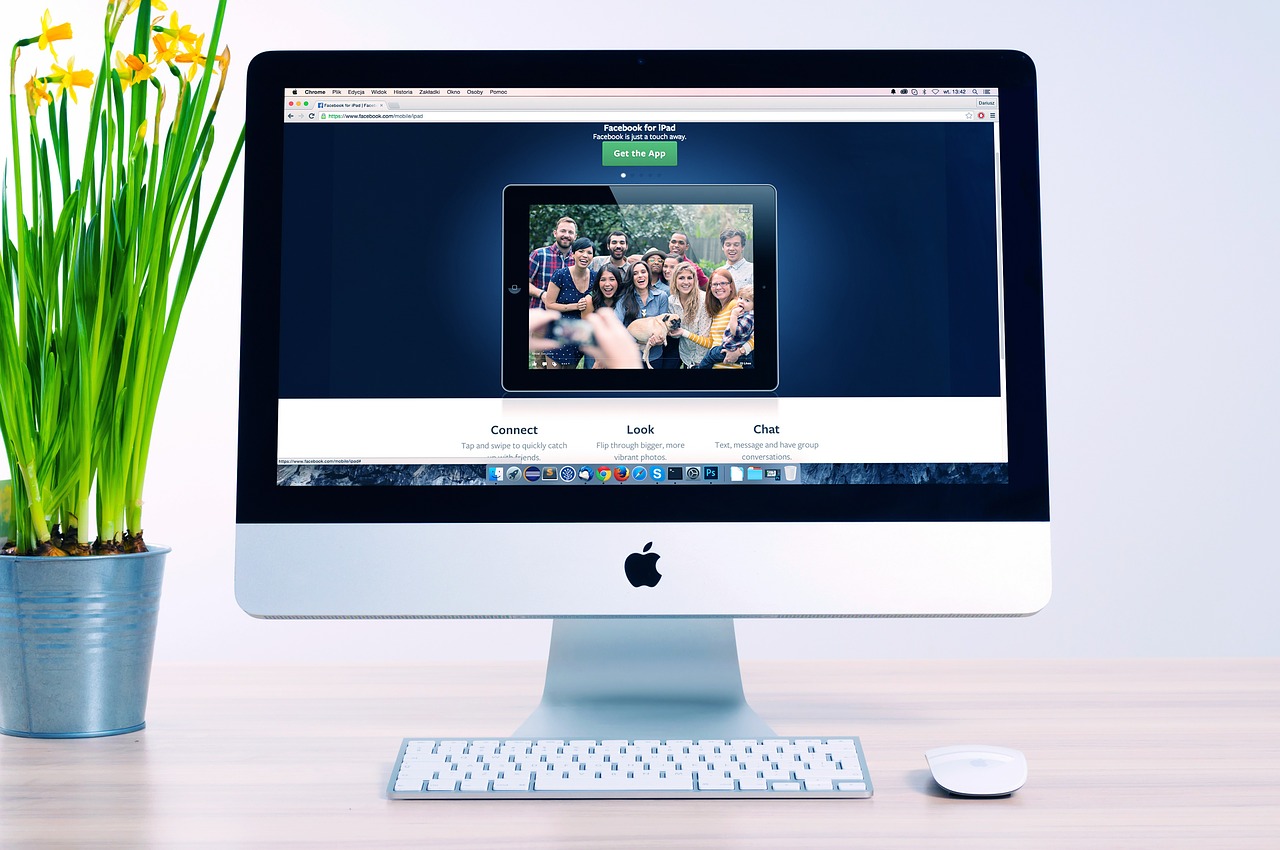 Previously, marketers were facing challenges in analyzing how much their content reached to the right customers in lesser time. With the evolution of social media, when it comes to sharing content about your business or any specific product feature or advantage- all you need to do is create an awesome content pitch and post it on your brand's social network accounts.
Relationship Building
Social media can build a relationship between your brand and your customers, Conversations are taking place on social media platforms more than ever. Your customers can comment on your content and you can also communicate with them. If you are providing lifestyle products, you can share infographics, or even images highlighting how your products can enhance the lifestyle of the users. This can help your business turning into a community, increasing repeat sales. Your social strategy is an extension of your customer service department. So, your social networks should be monitored and managed properly. Reponses should be quick and friendly. In today's world, people prefer social care more than a phone call. Even if you get a negative comment, a timely and quick response is highly required. Your social media channel can be the reflection of your brand and how you treat your customers.
Focus on How to be Social, Not on How to do Social
Jay Bear
Final Thoughts
The social media marketing is changing rapidly as the preference & demand of social media users is changing quickly. It is always a good idea to keep yourself updated with every new feature, especially the ones your customers are switching to. A significant amount of social media activity is carried out through mobile devices, and this will increase. Make sure your social media strategy is compatible with mobile devices to offer a hassle free customer experience. Social media sites are gaining importance continuously and it is very important for business of any size to use them effectively to promote their brand.
Apogaeis is one of the most trusted digital & technology partners for many global brands. Our social media consultants have got the right blend of skill and expertise to offer world class digital solutions to business of any size. Please Contact Us today to avail a FREE consulting session with one of our experts.