The mobile app world has seen a significant hype in the recent past. Most of the entrepreneurs have either already build mobile apps for their business or the plan is at the top of their business strategies. Understanding the challenges and making strategic solutions to overcome those are very important. In this blog, we are going to highlight 6 biggest challenges in mobile app development.
In the past three years, a million mobile applications have been submitted to Apple and Android app stores. This number shows how important mobile apps have become for business in last 5 years.
Mobile App business was one of the top ten start-up trends in 2016. Almost 47% of the global start-ups built mobile apps for their business, within the first 2 years of their operation. Of course, it is not a cake walk to build an app and get it approved from Apple. However, getting your app live on Google Play is relatively easy. But in the point of view of a business owner, there must be many questions in your mind before going for mobile app development. A lot of research and attention is highly required to overcome challenges. As you already know, there are various phases in an app development process, you need extensive focus and clear business goals to build a successful mobile app.
Mobile is becoming not only the new digital hub, but also the bridge to the physical world. That's why mobile will affect more than just your digital operations — it will transform your entire business.
Thomas Husson, Vice President and Principal Analyst at Forrester Research
For Start-ups, their first mobile app is very crucial as the entire future of the business depends on that. They need a critical eye on each step.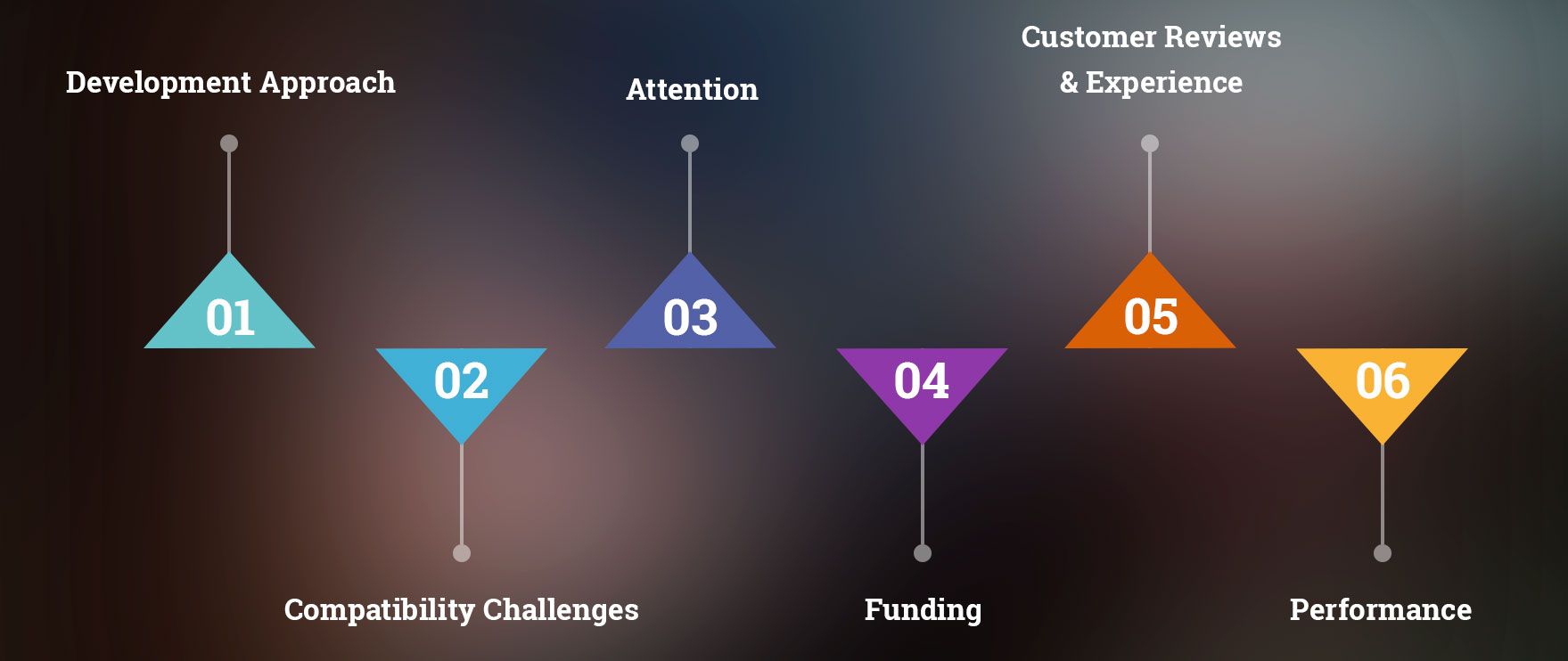 1. Development Approach
Just as the world is not small, same in the case of mobile apps. You have plenty of things to choose before starting. Remember, it is important for any business to commence on the right foot. There are numerous development frameworks and platforms to choose from. Sometimes it becomes difficult for developers to choose the right option. Right from the beginning you need to be sure about your developmental approach and also need to set development timelines.
With development approach, you have to consider nature of your business and future plans to decide whether to go for a hybrid development, or native development, or even just web based mobile app development.  With this, you need to strategize UI & UX needs. Apart from these, several more aspects are there which needs to be taken care of. A right start, can take you in the right direction. But, before the beginning- research, analysis and implementation of ideas are key.
2. Device Compatibility and Screen Size
Every business wishes to convey an impressive first impression to their end users. After all, the future of the app depends on how much your end users liked it. Device compatibility is perhaps the most important factor for a mobile app. Make sure, not once, but TWICE, your app should provide flawless service and compatible on multiple devices. OS selection is very much important. Apple and Android require different development procedure, UI/UX elements and frameworks to execute, so a business owner must research well about the nature of their business and their target audience before taking a final call.
You also have to ensure your app works on a smartphone as well as tablet and other devices. You have to pay keen attention to various aspects of screen resolutions, sizes, and pixel densities.
3. Attention
With the fact, in last 3 years total 1 million mobile apps have been submitted in Apple and Google app stores. It is very important for a business to stand tall to flourish in their respective industry. There is a big difference between a good app and a successful app. There are many good apps, but after few months or years they vanish from the app market, but successful apps are those which remains for a long time and generate revenue.
The first thing to target is to win the attention of your potential users. For this you have to make sure, you put everything in the app which your user expects. As a business owner, you need to have precise knowledge of app promotion. A lot of PR & media planning, social & viral marketing should involve.
It won't take much time for an app to get lost in the app market if not promoted properly to get attention. For a successful application, you must have the right strategy to penetrate the market effectively.
4. Funding
Another commonly faced challenge for building an application is money. It is very important to have a fair idea of the overall cost associated with your mobile app. It is not a onetime investment. Your app needs money for any future value addition.
If you are not a technical person, you need extensive market research before finalizing your app developer. Remember, Quality matters. It is not about you just need a mobile app for your business, you need a successful mobile app, and quality work should top the priority list.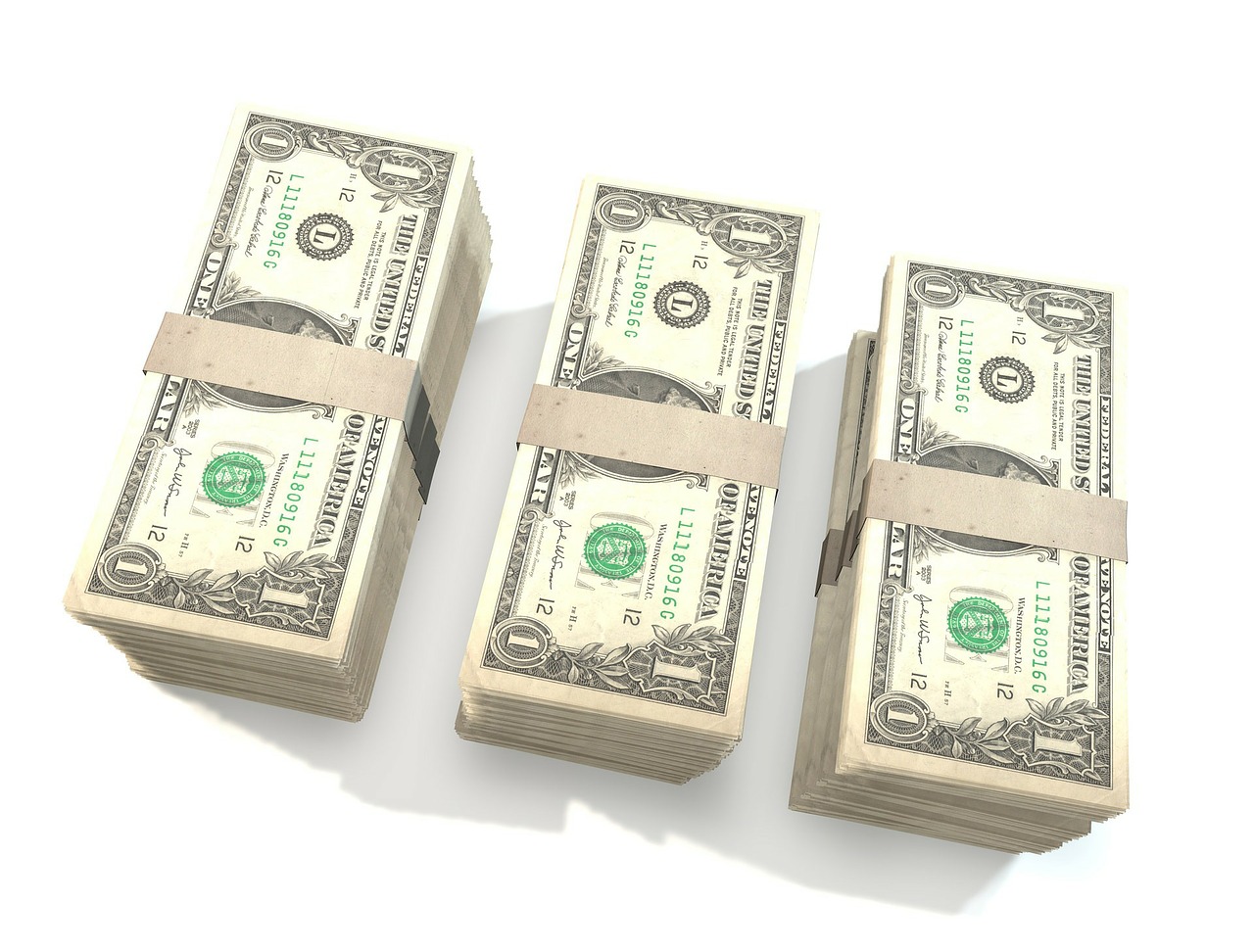 Apogaeis is one of the trusted mobile app development company for many global businesses as well as start-ups. As we are also a tech start-up, we understand the importance of your business value and develop quality products & solutions.
Customer Reviews & Experience
While developing your Business App always keep one thing in mind, you are making it for your users not for yourself. It is good if you know all the in & out related to your mobile app. Your customers should never find any difficulty in navigating your app.
Don't make your app complicated. It may lead negative customer reviews. It can hurt the number of downloads and also active users. To overcome this, keep it simple as much as you can. Include helpful resources in app stores including videos, images and doc files to help your users. Always use icons and thumbnails which can help you to improve the user experience.
The future of Mobile is incremental innovation with a transformational impact.
Reijo Pold
6. Performance
Beside developing a successful app and providing superior customer experience, most app developers face a common challenge for ensuring a world class app performance. The challenge includes a running application without crashes or bugs and at the same time consumes as little space in the device without affecting battery life. During the initial stage of the app development, you need to focus on ensuring that design performs well on all the available mobile devices.
A good performing app can provide a good number of audience. Once you have crossed the hurdle of testing, you can have an opportunity to create an excellent mobile app.
To End This
You will face a lot of barriers in your way as you get into mobile app market where the number of competitors are large, fund is always a concern and successful app is the only objective. As a business decision maker, you need to strive for success no matter what obstacles come your way. If you want to grow and make yourself stand as a business, challenge your limits and work according to a plan. Unless the above challenges are fully addressed it would affect the overall application popularity. Many businesses have failed just because they couldn't address the challenges and couldn't offer anything new to their audience.
Further, if you are a start-up and mobility is there in your priority list, you just need that initial acceleration to get started. We at Apogaeis, build a game-changing mobile application and can transform your dreams into reality. Contact Us for a FREE CONSULTATION and to discuss your idea.